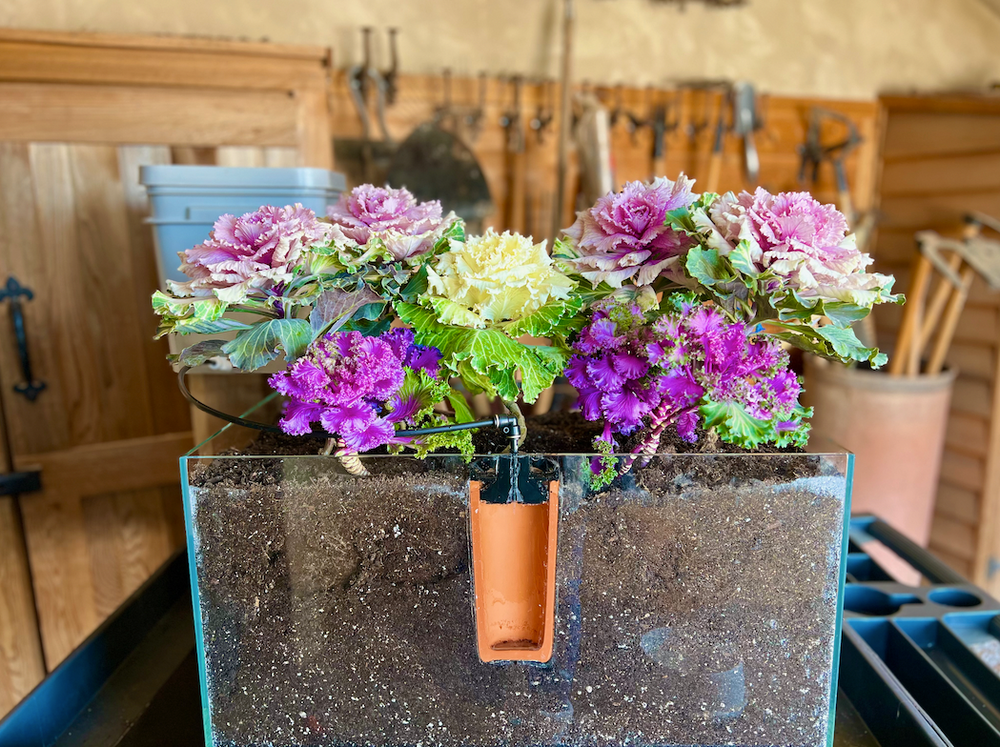 Looking for an easy and efficient way to water your garden? The Thirsty Earth Olla Irrigation System uses ancient technology to deliver water directly to your plants' roots, reducing water waste and increasing yields. Here's how ollas work...
Check it out: 
Video Transcription:
Here's how an olla colla cup waters your garden...
They're fed from a water reservoir via 1/4" tubing. 
That water fills up your olla cup and seeps out through the clay wall into your plant's root zone. 
A reservoir allows you to fill enough water to last a while rather than just having the water volume of the cup. Hand filling a bunch of these would be a pain, so we made it so you don't have to. 
Most households use between 40 and 60 psi. Our reservoir allows you to use the ultra low pressures of 1/2 to 1 PSI to feed your olla cotta cups. 
Those low pressures allow the water to seep constantly at a rate that doesn't overwhelm your roots, giving you healthier plants.