THE DROUGHT-FRIENDLY, SELF WATERING SYSTEM FOR YOUR GARDEN
THE DROUGHT-FRIENDLY, SELF WATERING SYSTEM FOR YOUR GARDEN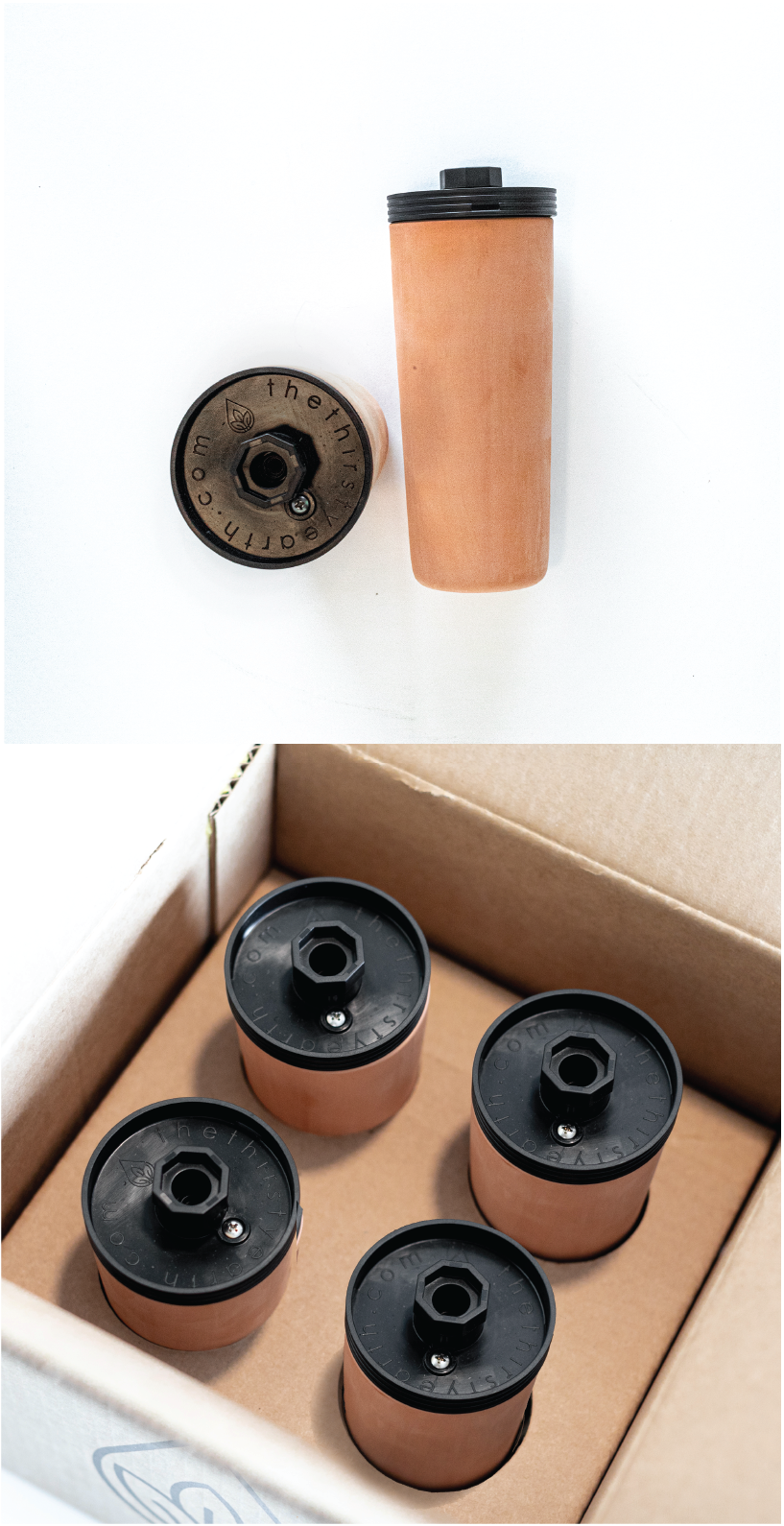 INTRODUCING THE THIRSTY EARTH DROUGHT-FRIENDLY, SELF-WATERING SYSTEM FOR YOUR GARDEN
This revolutionarily new watering system combines ancient technology with modern tech, using 60% less water (that saves you cash on your water bill every month).
Better yet, it's a set and forget watering system.
Plus there's no more over, or under watering.
No more struggling plants in the heat of the summer or leaf rot from over watering.
The ThirstyEarth watering system is guaranteed to give your plants exactly the amount of water they need, and no more.
How does Thirsty Earth double your harvest AND save water?
By using ancient olla technology and combining it with your modern watering system.
All you do is bury your cotta cups in the soil and your plant's roots will call for the water it needs.
The porous terracotta lets water seep through it, slowly watering your plant's roots.
Your plants get water when it needs, where it needs – at the roots.
Which means plants get 100% of the water they need, with 60% less water lost to evaporation, that traditional drip lines waste.
And if you're currently hand watering or sprinkler watering, you'll save 80% or more, by switching to the Thirsty Earth watering system.